BODIDERM PARAMEDICAL SKIN SOLUTIONS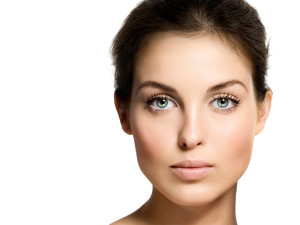 BodiDerm Paramedical Skin Care contains what are known as active ingredients. These are botanical and organic substances that show therapeutic benefits to the skin once they are applied.
BodiDerm scientists are driven by a profound passion to develop product formulations that deliver real skincare benefits using the highest standards of ingredient selection with innovative processes that retain the ingredients' purity and strength. Our proprietary formulations ensure maximum stability and optimum results.
THE FACTS
NO artificial colours, preservatives (Parabens) fragrances or irritants
Our formulas are plant based and chirally correct
Medically Engineered
Scientifically proven
Liposomal coating for maximum penetration
NO Retin A which is toxic to the liver and body
KEY INGREDIENTS
Vitamin A- Retinaldehyde maximises stimulation of collagen and elastin. Non-toxic and is easily absorbed.
Vitamin B- Niacinamide B3 acts as a barrier repair. Essential stimulator of blood supply to the skin.
Vitamin C- L Ascorbic Acid state of the art anti-oxidant.
Growth Factors- 150+ derived from stem cells- one of the most innovative developments in redesigning scar tissue and wound healing.
Peptides- Amino Acid blend with added DNA repair mechanism- peptides are the basic building blocks for cells.
Hyaluronic Acid- Medical grade skin moisturiser that is non clogging.
FORMULATION PHILOSOPHY
BodiDerm Scientists use an array of industry-first technologies generating clinically-validated results. We accomplish superior efficacy while nurturing long-term skin health. To obtain lasting results we have strategically formulated skincare solutions inspired by the many pathways that exist in the layers of the skin.
We are the only Australian company using an array of quality Peptides available in the marketplace. Some of our products contain up to 8 different Peptides. The use of 8 Peptides is much better than other companies that use only two or three peptides. Peptides are by far the most efficient at reducing fine lines and wrinkles as they strengthen the cell wall to slow down the ageing process and even help reverse it.
BodiDerm is PH balanced so this rules out the use of toners. Our products contain skin neutral PH that mimics your own skins natural PH levels supporting long term skin health.
All BodiDerm Skincare products are formulated to be used synergistically for complete compatibility. Our skincare protocols were designed with this compatibility in mind thus making them easy to use at home with superior absorption and results.
Contact us for a full range of these amazing medically engineered products and salon professional prices.
PIGMADERM LIGHT & BRIGHT  Pigment Potion
Lightening Complex
5mL / 30mL
Skin Type: Pigmented / Acneic
Benefits: reduces pigment formation & calms
Application: Can use as step 2 to spot treat or apply all over daily 2 weeks PRE Rx to inhibit POST inflammatory pigment formation
EYECRYSTAL SERUM  Liquid Crystal Eye Intense
Instant Remodelling
15mL Roller Ball Dispenser
Skin Type: All / Dehydrated / Lined
Benefits: Extreme plumping & remodelling of delicate eye area
Application: Apply ¼ pea size to fingertip, warm between 2 fingers & apply to outer eye area in PM after other serums applied
HYDRA- A   Ultra A Serum
Instant Ageing Repair +
30mL
Skin Type: All – Level 2 Vitamin A
Benefits: Remodels, protects & restores healthy skin. Recalibrates skin to function in its youthful state. Graduate up to this Ultra Potent Vitamin A formula
Application: Apply 1-2 pea size AM & PM as STEP 2. Can be mixed with other serums
HYDRA – C  Ultra C Serum
DNA Restoration C + Peptides
30mL
Skin Type: All
Benefits: Complete skin rejuvenation through DNA repair & cellular stimulation.  Anti-pigmentation, aids damaged capillaries & abnormal cell formation.
Application: Apply 1-2 pea size AM & PM as step 2. Can mix with other serums
EYELIPID SERUM  Eye Radiance
Lipids + Peptides
15mL Roller Ball Dispenser
Skin Type: All / Dehydrated / Lined
Benefits: Intense hydrator that cools, heals, plumps & promotes collagen. Prevents dehydration
Application: Apply AM + PM with rollers. Can leave to absorb or gently massage in with finger tips. Re-apply as required
SUPERDERM  Ultra Stem Cell Serum
Epidermal Growth Factor + Peptide
30mL
Skin Type: All
Benefits: Complete skin rejuvenation. Epidermal growth factor & peptide aiding optimal skin health & scar reversal. Can be used immediately post needling & non-invasive Rxs. Vital armour for ultimate skin protection
Application: Apply 1-2 pea size AM & PM as STEP 2. Can mix with other serums
AGE REPAIR ABC  -Instant Ageing Repair Serum A
Vitamins ABC
15mL / 30mL
Skin Type: Normal / Sun Damaged / Sensitive / Inflamed
Benefits: Calms & instigates epidermal remodeling. Stimulates collagen & removal of scar tissue
Application: 1-2 pumps to clean skin as STEP 2: AM & PM
REHYDRADERM   Revival Serum
Dehydration Weapon + B3 + Peptides
15mL / 30mL
Skin Type: Lipid deficient & Post Rx
Benefits: Intense hydrating restoration serum that soothes, protects & nourishes. Prevents dryness, heals, plumps & repairs damage
Application: 1-2 pumps as STEP 4 if needed: AM & PM. Can be applied as STEP 2 if active serums cannot be applied
HYDRASCULPT  Hydra Plump
15mL / 30mL
Enriched Formula
Skin Type: Lipid deficient / Barrier Impaired
Benefits: Will instantly soothe, protect & nourish dehydrated skin with vitamins, NMFs & healing oils
Application:  2-3 pea size after active serums
HYDRAPROTECT  Zinc Screen Clear
B3 Enriched
15mL / 30mL
Ingredients: Active: Titanium Dioxide 8% / Zinc Oxide 4%
Skin Type: All
Benefits: Protects, calms, hydrates & nourishes supplying skin with vital NMF's & anti-oxidants
Application: 2 pumps as last STEP or before make-up in AM. Re-apply if needed during UV exposure. Can be used PM as last STEP as night moisturizer if needed
RESCUE SPRAY  Revive Soothing Spray
Anti-inflammatory Aid
50mL / 250mL
Skin Type: All skin types in need of calming & healing
Benefits: Immediately calms heated, irritated skins. Assists wound healing
Application: Spray liberally as needed to cool & soothe
HYDRA – B  Ultra B Serum
Instant Radiance Serum
30mL
Ingredients: Niacinamide 10%, L-Lactic Acid, Panthenol, Potassium Sorbate, Sodium PCA, Glycerin, Rose Water
Skin Type: All
Benefits: Potent immune protection, anti-inflammatory, inhibits pigmentation, balances moisture & repairs barrier. Radiance restored immediately.
Application: 1-2 pea size AM & PM as step 2. Can mix with other serums