DERMASLIM MACHINES

New Dermaslim Ultrasonic liposuction or fat Cavitation is the latest technology in weight loss treatments. These treatments have been very popular in Europe and are now available to clinics in Australia. The machine uses 40,000 HTZ of Ultrasound which vibrate and heat the fat cells. A few treatments are required to achieve maximum benefit. These treatments must be used in conjunction with a balanced diet and plenty of water and exercise.
SPECIFICATIONS:
Cavitation Frequency 40 KHz, RF adjustable cooled treatment head to 100 joules, 10.4 Inch Colour LCD Screen, Gross Weight 18kg
MACHINES COMPONENTS:

Our machines come with the following treatment handpieces: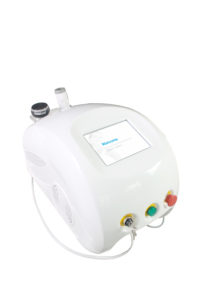 One large Cavitation 40,000 Htz head – strong medical grade – only 3 mins treatment time per area
Three Bipolar RF heads with handpiece – flat round tips – no grazing of the skin
Our machines can be used on the entire body with
different heads and functions. 40,000 Htz of Ultrasound will destroy fat cells and in a few short sessions you can lose inches and spot reduce
The Bipolar RF Skin tightening head will also help
with removal of fats and will tighten and firm the skin in the dermal layers.  The full strength ultrasound head is for legs, thighs, buttocks,
stomach and arms. You can gain results in a few short treatments with no down time. Please follow a healthy low fat eating plan while having treatments.
The ultrasound energy effectively disrupts the stubborn fat cells to create perfect body contours. This advanced technology is pain free and is the next generation in body shaping, skin tightening and aesthetic enhancement. Cutting edge technology with an Ultra speed handpiece application. Focused results go deep within the tissue to target fat cells all in a super fast time of as little as five minutes. Treats fat cells in half the time!
Call us for pricing on this amazing machine – One of our best selling machines 
CONTACT US TODAY: 07 54 754312