IPL – SHR – SSR  COURSE:
Our Course is run by our Licensed Laser Safety Officer who has years of experience in IPL SHR and SSR treatments plus the use of Laser equipment and has worked with Plastic Surgeons and Doctors. We offer this course in Queensland over one full day and it covers all of these modules.
Interstate clients will be able to do their work books by correspondence and practical training can be arranged.
INTRODUCTION TO INTENSE PULSED LIGHT:
Principals and properties of light
Difference between laser and IPL  / SHR Machines
Understanding light beams
SAFETY ISSUES & STANDARDS:
Airborne contaminants
Fire, Explosion, Electrocution
Organs at risk eye and skin exposure
Working area requirements
Interference with other devices
Complications and adverse effects
CLIENT CONSULTATIONS AND CONTRA INDICATIONS:
Client consent form
Contra Indications 
Medications requiring delay of treatment
Fitzpatrick Skin Type Evaluation
Photo Sensitive Drugs & Remedies
Pre & Post treatment advice
Skin Types & effective treatments
Scheduling Clients
Client records and incident reports
OPERATING INSTRUCTIONS:
Steps in manual operation
Success Variables with  Machines
Integrating treatments with other services
DESCRIPTION OF DEVICES:
Maintenance and safety issues, hazards for IPL
CLINICAL APPLICATION:
Step By Step Procedures Theory
Hands on Practical Application
Clinical Application Summary
CAUSES OF EXCESSIVE HAIR GROWTH: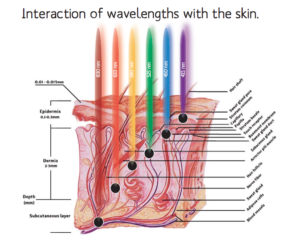 The endocrine system and hair growth
Medical Disorders
Hormones that stimulate hair growth
COST OF COURSES:
Course $2800.00 plus gst
CALL FOR FURTHER INFORMATION : 07 53 242266