SSR – LASER SKIN REJUVENATION
SSR or Super Skin Rejuvenation is the latest laser technology offering customers a deeper more effective treatment with less chance of trauma to the skin. Older IPL or Laser machines often caused bruising or skin striping which could then lead to white patches or pigmentation problems. SSR is a more gentle approach as the machine targets the deeper dermal layers delivering heat which is a gradual thermal rise. It then delivers the heat at a faster rate so less chance of burning or pain. This means no down time, so the client can return to normal daily activities.
SSR offers skin rejuvenation which reduces the appearance of brown spots, broken capillaries and sun damage. The treatments are gentle plus using the latest SSR Technology, repairs skin defects and treats facial wrinkles using low energy, short pulse broadband light. Imperfections can be gently heated and eliminated but are replaced by a newer younger looking skin. This is a pain free treatment and does not require any pain medications or numbing creams. The results can been seen even after one or two treatments. Treatment times are usually every three weeks and clients benefit from up to six treatments. This will help slow down the ageing process and thicken the thinning dermal layer. Ask our clinic for a free consultation and demonstration.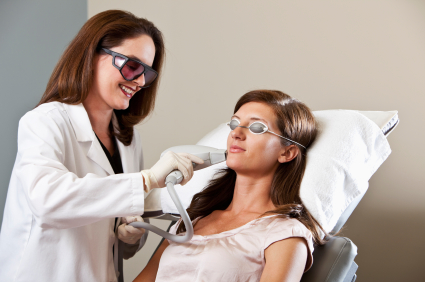 Clients will be given a hydrating serum and repair serum to take home to look after their skin on completion of treatments.
FOR FURTHER INFORMATION CALL :  07 53 242239
 SSR – SKIN REJUVENATION
Hands $100
Full Face $165
Neck $40
Dec $40
Face / Neck / Dec $250 with skin peel and treatment
SSR – PIGMENTATION
Full Face $140
Hands $80
Chest $90
Arms $200
Face, Neck, Dec $250